Mental Health and Wellbeing
What is Mental Health and Wellbeing?
Your mental health affects how you feel, think and act. It refers to your emotional, psychological and social wellbeing. Your mental health can change and fluctuate on a daily basis and over time, and can be affected by a range of factors.
Just as it's important to look after your physical health, the same is true for your mental health. Your state of wellbeing affects how you cope with stress, relate to others, make choices, and play a part in your family, community, workplace, and among your friends.
When we have good levels of wellbeing it helps us to:
learn, feel and express,
manage positive and negative emotions,
form and maintain good relationships,
be resilience and thrive.
We are all presented with a range of factors that can affect our mental health.
Our individual characteristics (e.g. their temperament, communication difficulties, learning disability, etc.)
being exposed to traumatic experiences (e.g. abuse, domestic violence, bullying etc.)
changes in relationships within families or friends (e.g. divorce, separation, death and loss etc.)
broader society (e.g. discrimination and poverty etc.).
However, not all individuals who are exposed to risks will develop mental health difficulties.
At Two Rivers High School we understand the importance of being a 'mentally healthy' school for the pupils, the staff and the wider community. We have several strategies in place and are constantly developing our practice to improve provision.
To find out more about different types of mental health topics and to get support please visit;
If you would like additional support please speak to your pupils form tutor or phone the school office to request a call from Derek our Designated Safeguard Lead/ Pupil Support.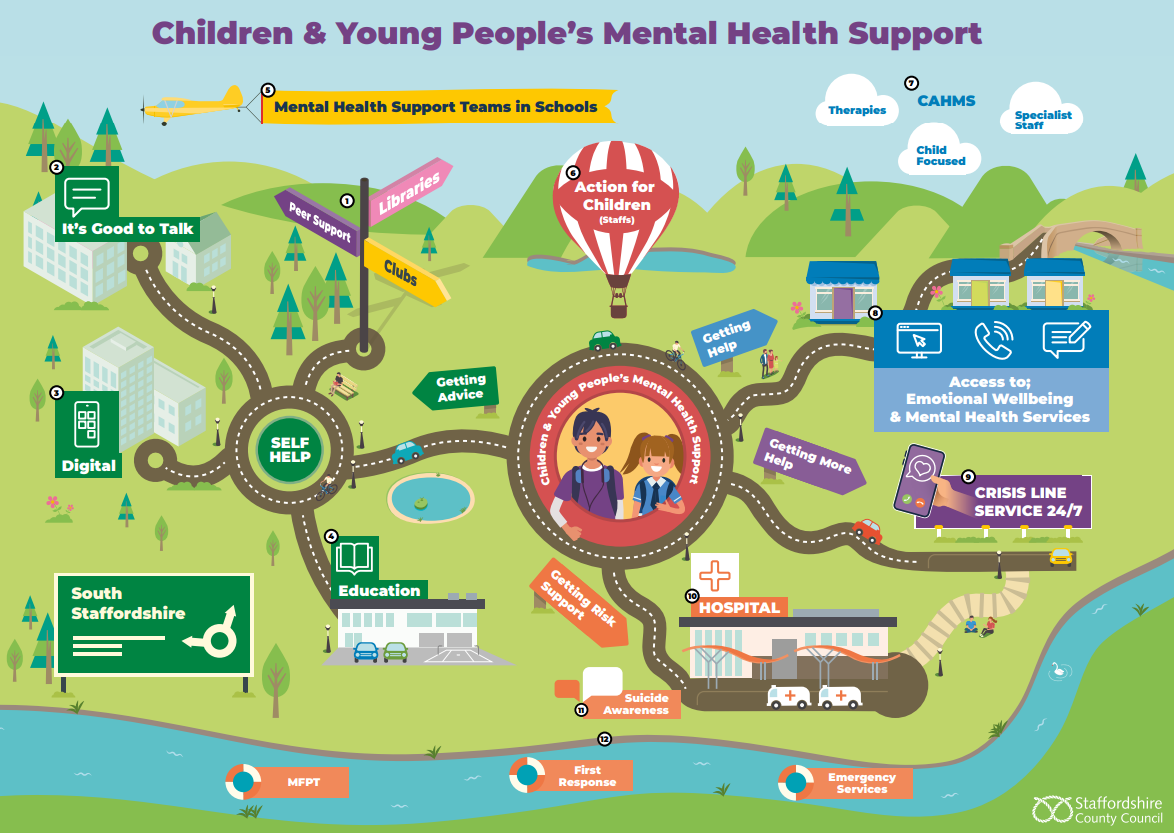 Please click the document below to learn more about the provision in our local area.