Two Rivers Primary
Headteacher's Welcome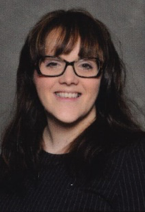 Here at Two Rivers Primary School, we are proud to offer a specialist teaching provision, that will enable all our pupils to lead fulfilling lives and be as independent as possible – through developing their strengths and working on creating a 'can do' attitude to life and learning.
​​​​​​​Throughout this site you will see the range of learning experiences and subjects that are available at Two Rivers Primary School. You can visit the gallery to see how we bring learning to life and manage to keep the curriculum challenging, engaging, hands on and fun.
We cater for a wide range of needs within the school and plan and develop curriculum opportunities that are pertinent to the needs of the pupils, enabling them to develop friendships with like-minded peers, with a focus on developing the skills to become caring, creative citizens through developing their self-knowledge, self-esteem and self-confidence; to be able to distinguish right from wrong; to accept responsibility for their behaviour, show initiative, and to understand how they can contribute positively and to develop the skills to show respect for other people.
Pupil attainment and development is an essential part of education and here at Two Rivers Primary we take a very personalised approach and this information is used to record and track the pupil's progress.
I hope you find the website useful and informative; however, if you would like any further information or have any questions about the curriculum your child will be accessing this year; please do not hesitate to contact me at the school.
Laura Slinn
Head of School
Two Rivers Primary