Outdoor Learning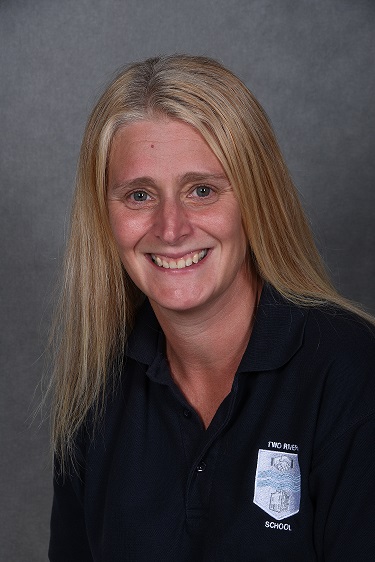 Subject Leader Ruth Dorkins
Curriculum Intent Statement for Outdoor Learning
Build confidence and resilience.
To develop holistically in all areas.
To explore and investigate the natural environment.
To develop the scaffolding for future learning.
Care of living things – plants and animals.
Engagement in learning, extending the curriculum from the classroom out.
Develop independence, working as part of a team and recognising and managing risks.
Curriculum Implementation:
We ensure that we support the learners to achieve the intent of our curriculum by:
It is clear many learners gain knowledge and skills not only in set subjects but throughout the school day, for example, applying mathematical skills in cooking, communication skills in PE, scientific skills in forest school and therefore cross-curricular links are encouraged and carefully promoted to facilitate retention.
Staff are trained to communicate with learners using their preferred methods of communication including Makaton, PECS, PODD, Communicate in Print and Augmentative and Alternative Communication.
Implementation of subjects and themes vary from key stage and for each learner. Differentiation and adaptive teaching is implemented in many ways in each lesson including; length of task, type of task, resources, staff support, communication method, delivery of information and feedback to learner. Staff adapt their teaching style to meet each students' learning style which may differ depending on subject.
Regularly reviewing each child's unique needs and next steps to ensure they progress and development to their fullest potential.
Providing a range of opportunities for challenge, play and exploration to support development in all areas of learning.
Providing adult led, scaffolded and independent experiences to support individual and personalised learning in all areas.
Providing a safe, friendly environment where children share warm genuine relationships that enable them to develop trust and where they can grow and flourish.
Ensuring that we always keep each and every child at the centre of what we do.
Ensuring we work closely with the team around each child to ensure they are making the best possible progress.
Our curriculum is implemented through careful planning, teaching, assessment and feedback.
Learning for students will begin at their existing knowledge on a topic and build upon this deepening their understanding and skills.
In the formal phase the timetable will follow the full range National Curriculum subjects, allowing students to gain a varied depth of knowledge in both the core and non-core areas.
They will learn through a variety of means, including, practical, creative, and formal methods of study.
We enable our learners to thrive by feeling connected, calm and developing their communication skills.
Our curriculum is delivered to develop effective relationships with our learners, their parents/ carers and other agencies working to equip and prepare them for adulthood.
We create an empathetic connection- showing genuine understanding and care.
Gather any and as much information about what makes our learners feel safe and how they learn best.
We use quality focused time - clear of distraction, clear in expectation and clear of disruption – through providing a suitable environment for learning, regardless of starting points and need.
Our school and approach is safe and supportive encouraging our learners to be safe individuals too.
We normalise any anxieties through reassurance.
We share calming exercises and have sensory experiences available.
We model self-regulation techniques and support our learners in developing their own.
Our communication is person centred and secure being mindful of our body language and being literal and concrete.
We encourage and validate all different communication styles, often modifying our own style to create a system that works for our learners.
We allow our learners processing time.
Curriculum Impact:
Pupils who follow the formal curriculum will have developed a wide range of skills across a collection of subjects.
All pupils will develop personally and socially, whilst becoming part of the school community.
They will demonstrate a positive attitude, with a determination to succeed and show resilience to challenges that they may face.
Student progress is collected and analysed depending on their pathway - Learners' progress in measured using SOLAR, a summative assessment tool used to track key steps in students learning.
Some learners' progress is measured using the 5 areas of engagement, which cater for pupils who are not engaged in subject-specific study, these are: exploration, realisation, anticipation, persistence, initiation. This provides an observational framework which teachers use to provide a holistic view of students' barriers to learning, engagement and progress which can be shared with other professionals.
All attainment is collected and analysed to ensure students have accessed a variety of subjects at a challenging yet achievable level to provide foundations for students to continue into further education and adulthood.
The impact of this curriculum is to develop student's communication, knowledge and understanding of themselves, the world around them and how to flourish as individuals in the community enthusiastic to engage with a range of resources and experiences, even if they are completely new to them.
All children are keen to learn and curious about the world around them. Displaying resilience and independence, seeking challenge, and showing a 'can do' attitude.
All children demonstrate key characteristics of effective learning.
All children are developing an enthusiasm for stories and being read to, seeking out books independently and associating books and stories with positive experiences.
All children are communicating effectively with those around them.
Children are thinking creatively and able to explore a range of ideas, acting on these as appropriate. Interested in mathematical concepts and exploring these.
All children are confident and happy, able to form relationships and understand the expectations and rules in the setting.
They are able to communicate to a range of people their needs, wants and thoughts in different contexts and situations and using a range of methods.
They are able to solve a range of problems through trial and error.
All children are interested in play and exploration in a variety of contexts and are active learners.
All children are making the most of their physical ability and skills despite individual challenges and barriers.