Lorraine's Virtual Classroom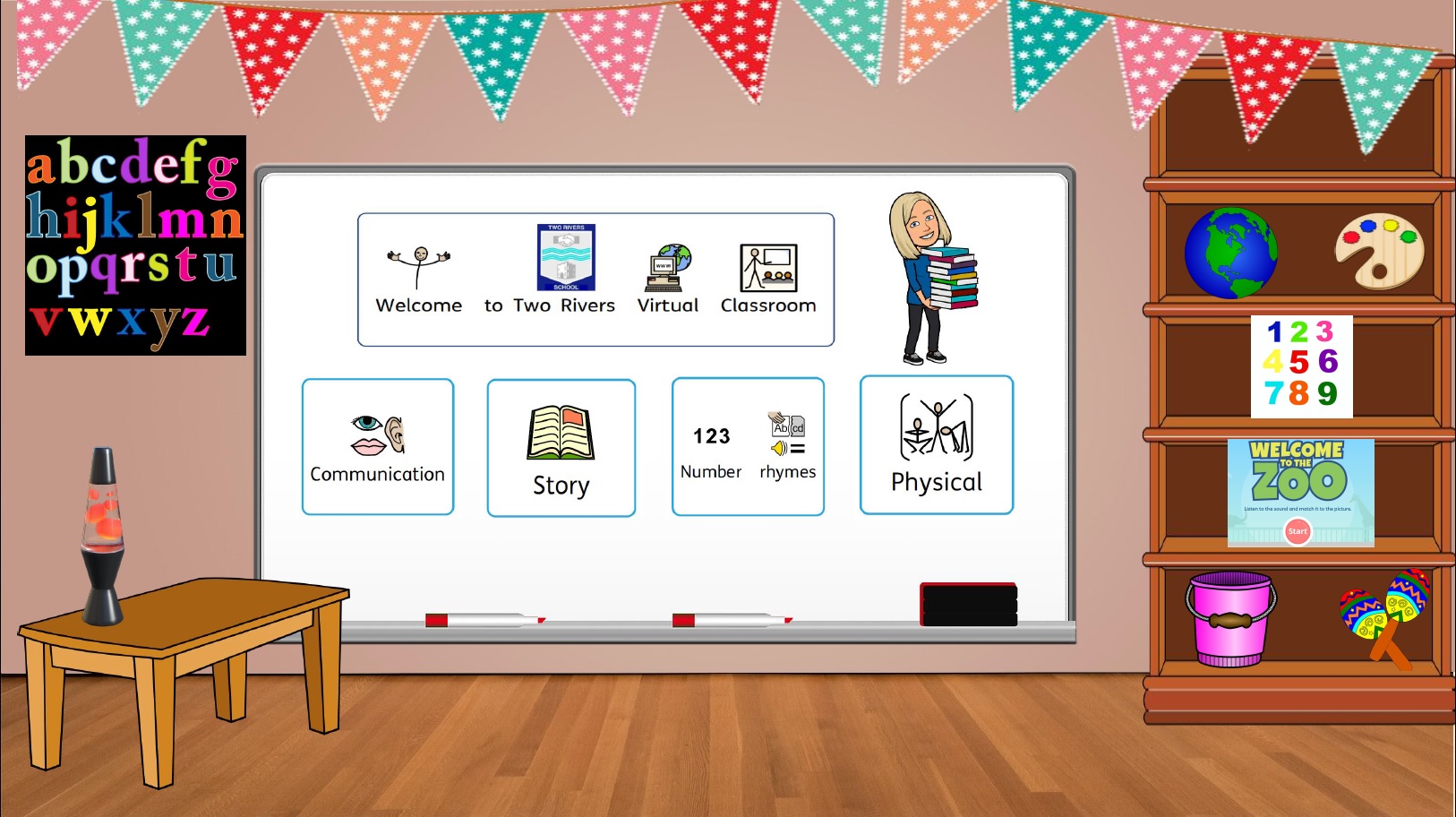 Welcome everyone to Two Rivers Virtual Classroom.
In this classroom you will find links to a variety of different activities (just click on the various areas to find the different activities). These include songs, videos and practical activities. These activities will be changed throughout lockdown, however we will keep the old pages on the website in case you want to dip in and out. I hope that you enjoy exploring our Virtual Classroom and don't forget to send your class teacher photos of the children exploring these activities via Class Dojo.
Click on the link below to access our classroom.
Enjoy
Lorraine Woodhouse