Friends Association
Welcome to Two Rivers Friends Association
Our next meeting will be on
Wednesday 17th May 2023 - 6pm at Two Rivers Primary.
Everyone Welcome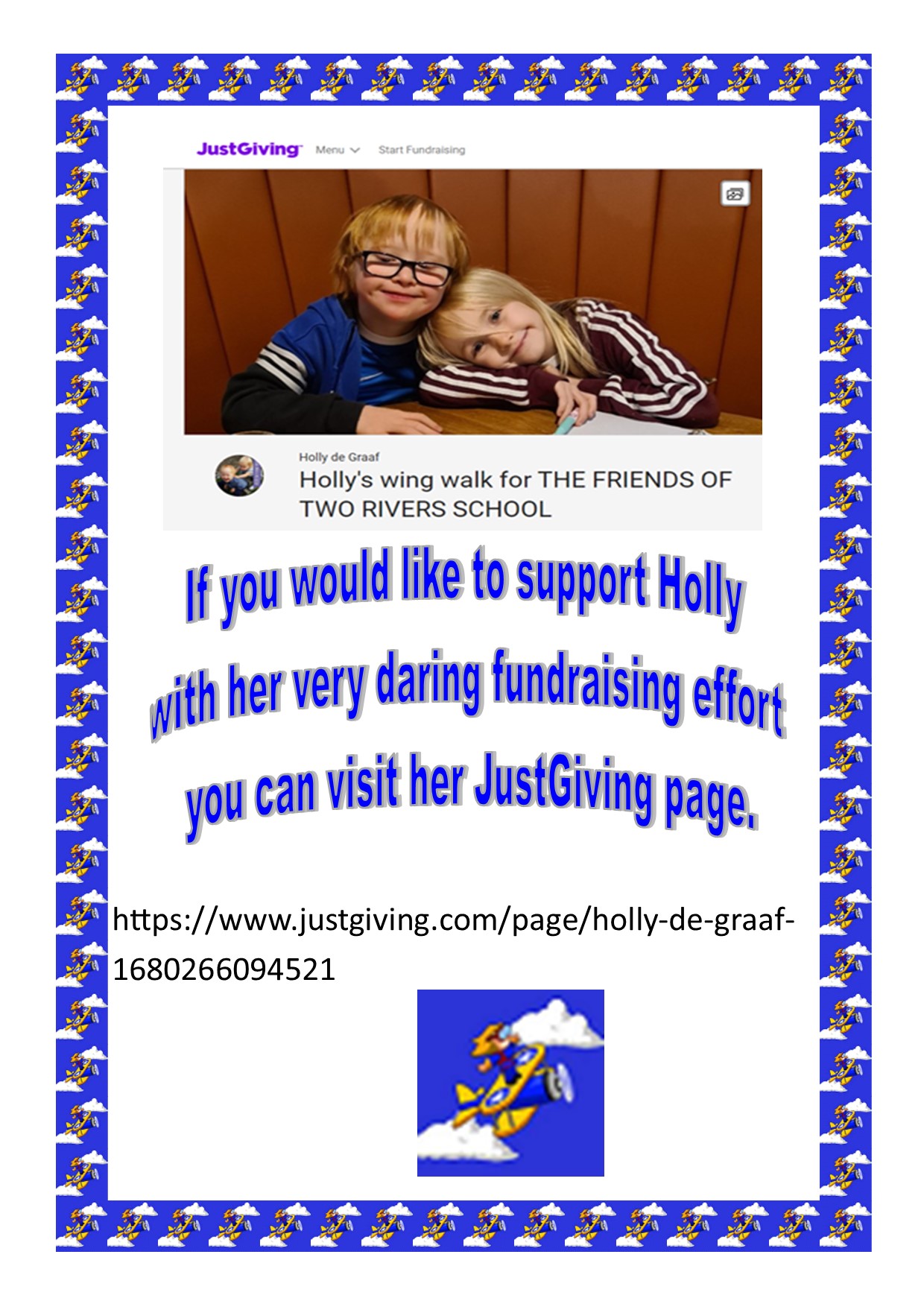 Click on the link below to donate to Holly's fundraising event
https://www.justgiving.com/page/holly-de-graaf-1680266094521?utm_source=copyLink&utm_medium=one_page&utm_content=page/holly-de-graaf-1680266094521&utm_campaign=pfp-share&utm_term=daebe6a520904bd3a7ecbba6e9942cfe
Everyone at Primary was very excited to receive their new mini bus. We would all like to thank Two Rivers Friends Association, Variety Children's Charity and the Ben Hooper Charity for their very kind donations that made it possible for us to have it. We look forward to lots of days out.