English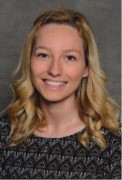 Subject leader - Alison Taylor
Curriculum Intent Statement for English
We aim for pupils to:
Develop the skills and confidence to express their needs, preferences and ideas using their preferred method of communication.
Attend, listen and respond to others through participation in collaborative experiences and activities.
Broaden their vocabulary, developing their understanding and use of an increased number of words, including vocabulary relating to subjects across the curriculum.
Enjoy reading and being read to, recognising that books can provide opportunities for discovering fictional worlds or gaining new knowledge.
Engage with a wide range of stimulating texts, across all genres.
Understand the relationship between letters and sounds and apply their phonic knowledge to be able to decode and spell words.
Develop their functional writing skills, learning to write for a variety of purposes, reflecting real-life scenarios.
Have opportunities to write creatively; composing and recording to express their own interests, experiences and ideas in a way that is meaningful to them.