English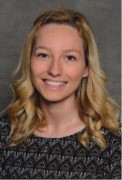 Subject leader - Alison Taylor
Curriculum Intent Statement for English Reading
To develop lifelong readers that can access their local community and reach for aspirational life journey.
For the pupils to be exposed to a range of varied texts, demonstrating understanding.
To share books with others developing reading skills.
To develop the skills to record personal information (name and address).
To be able to read to their ability lead.
To develop a love of reading.
To engage with texts and be able to retell a range of stories.
Curriculum Intent Statement for English Writing
By Year 6 our pupils will be able to express their thoughts and have a love for writing.
For them to be able to edit and improve their own writing.
To build on the skills of writing, forming letters and using grammar, punctuation and spelling.