Blue 3
Welcome to Blue 3:
Welcome to Two Rivers Primary School, where our Blue 3 Class of Year 5 and 6 students work in a semi- formal approach that follows the research of Penny Lacey. Our school is committed to providing a safe, inclusive and supportive environment where students can thrive and develop into confident, independent individuals. We strive to prepare our students for adulthood by providing opportunities for them to develop skills that are essential for success in their future lives.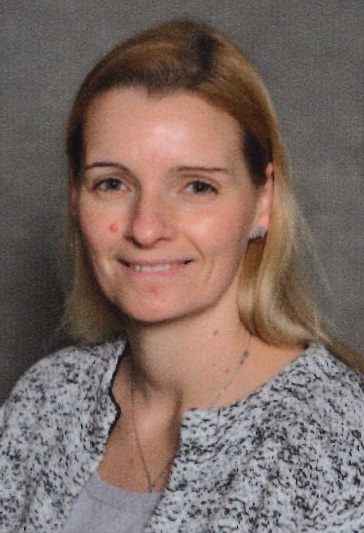 The Class Teacher is
Kerry
We are supported by 2 Teaching Assistants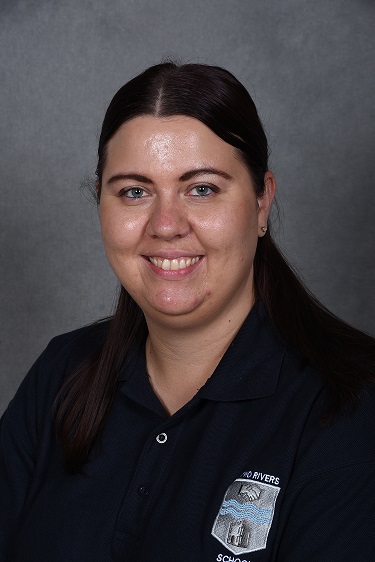 Emma and Kate
P.E
Our P.E. lesson we will be on a Tuesday and will need our P.E. kit in school on that day.
Our topic this term is
Egyptians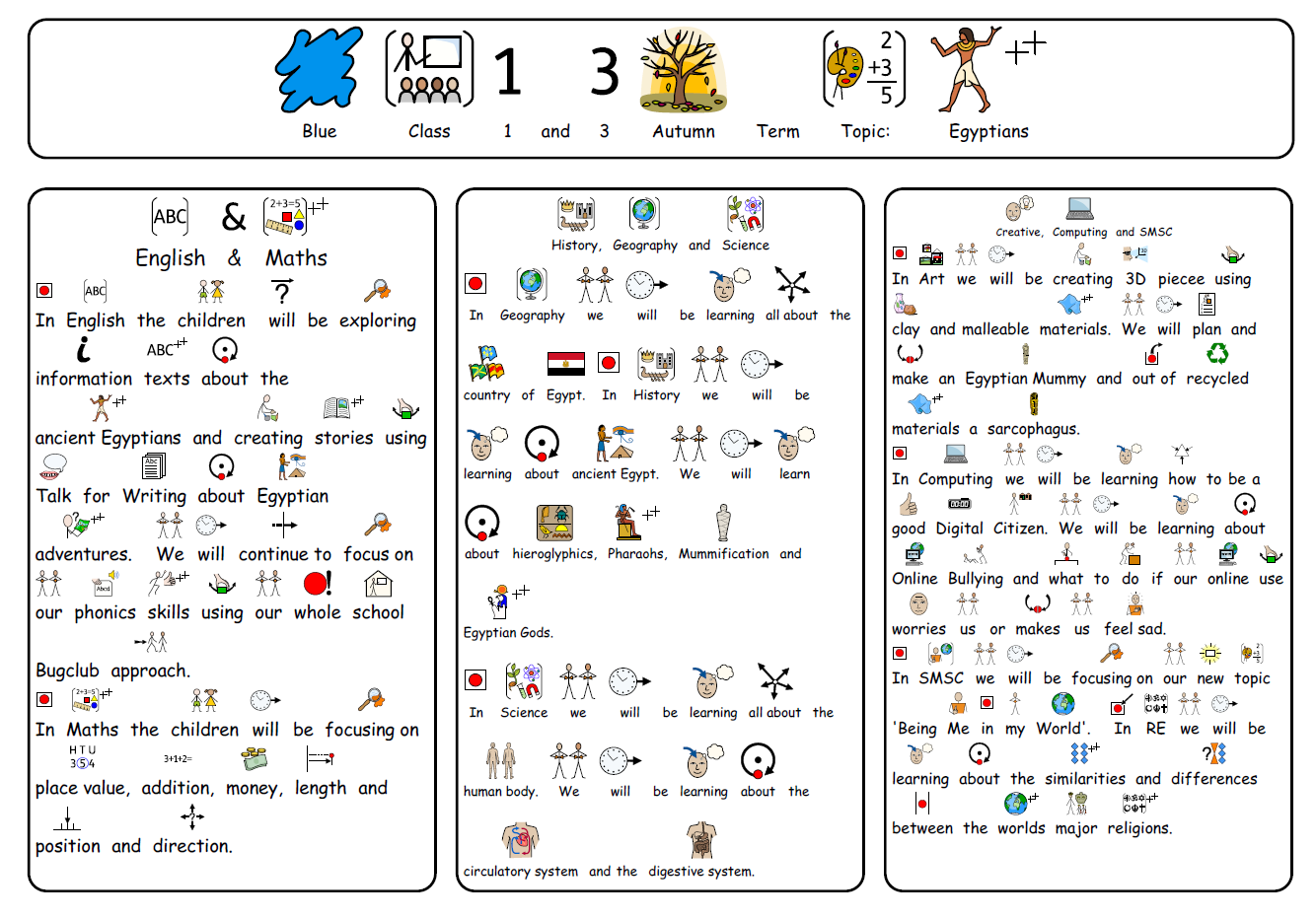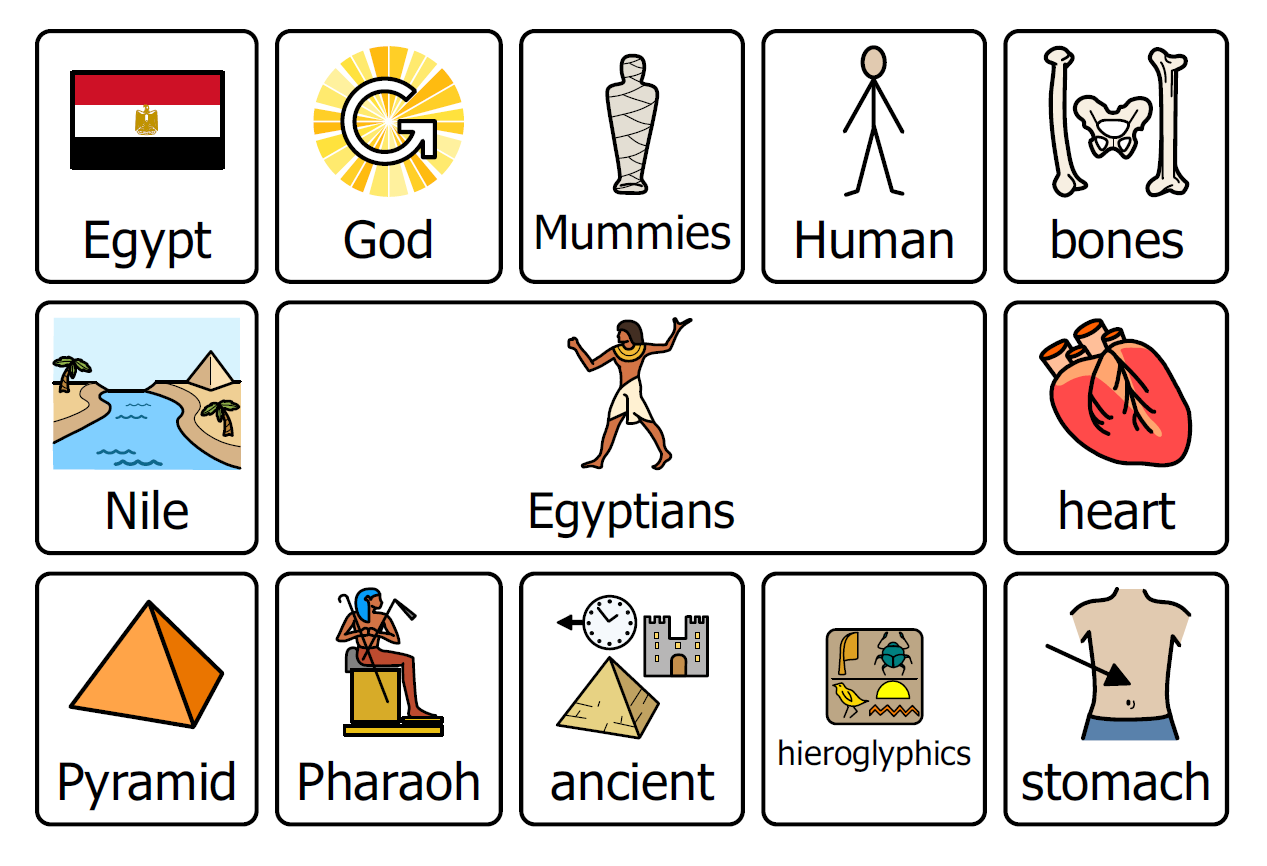 Intent:
In Blue 3, we are committed to providing our Year 5 and 6 children with the tools and support they need to thrive both academically and socially. Following the research of Penny Lacey, we have adopted a semi-formal approach to learning that emphasizes independence, communication, and collaboration with support from specialists such as Occupational Therapists (OT), Educational Psychologists (EP), and Speech and Language Therapists (SaLT). Our goal is to prepare our students for the next phase of their education and equip them with the skills they need to succeed in life.
Implement:
We take a holistic approach to learning and work closely with each child to identify their unique strengths and needs. Our semi-formal approach provides a structured framework for learning that allows our students to develop their independence and communication skills while also receiving targeted support as needed. We use a range of teaching methods and resources, including assistive technology, visual aids, and hands-on activities, to engage our students and help them achieve their full potential. Our sensory OT provides training and advice to enable our staff to work with our students to develop suitable sensory diets, that enable greatere engagement and regulation, while our EP advice provides support for learning and emotional wellbeing. Our SaLT assistant helps our students develop their communication skills, including speech, language, and social interaction. By working with specialists and providing tailored support, we ensure that our students receive the support they need to succeed.
Impact:
Our approach has a significant impact on our Year 5 and 6 children, both academically and socially. Our students have developed greater independence, communication skills, and confidence, which has prepared them well for the next phase of their education. We have seen improvements in their academic progress, social interactions, and emotional wellbeing. Our approach has been praised by parents, and we are proud of the progress our students have made. We believe that our semi-formal approach, combined with collaboration with specialists, is the key to helping our Year 5 and 6 children achieve their full potential.
Our approach to reading:
At Two Rivers Primary School, we are dedicated to providing our students with a strong foundation in reading. To achieve this goal, we use the Bug Club Phonics Programme. This programme is designed to help children learn the sounds and letter combinations that make up words, which is essential for their reading and writing development. The Bug Club Phonics Programme is a comprehensive approach that combines phonics, sight words, and contextual reading to help students develop their reading skills. Our teachers use a variety of fun and engaging activities to help children master phonics, such as games, songs, and interactive lessons. We believe that every child deserves to learn to read and enjoy the magic of stories, and our Bug Club Phonics Programme helps make this a reality.
Assembly
Every Friday we have a special assembly to celebrate the week's achievements and topics. Each week, one child from Blue 3 will be awarded with our 'Superstar Learner' award, which will be given for special achievements, good behaviour, manners or excellent work.
Homework